The fittings AHP use for the prostheses are lightweight, without irritation and where possible they are soft and flexible for maximum comfort.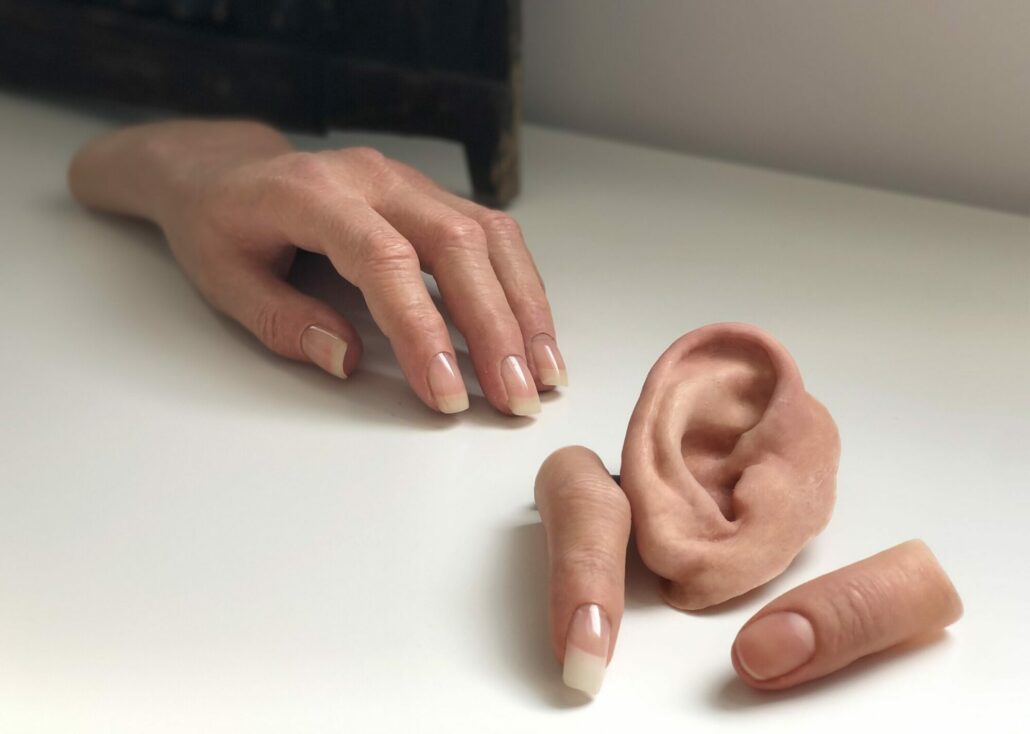 Les étapes de conception d'une prothèse
 Optional, free, it allows you to get answers to your questions as well as learn about your custom-made device. It is not subject to any future commitment.
The first consultation starts the process of designing the prosthesis. Impressions and measurements will be taken. This stage lasts on average one day.
Accompanied by one of our colorist experts, the coloring and fitting of your prosthesis will be carried out in consultation with you and is made to measure. This stage lasts an average of 3 days.
Our experts are fine-tuning the last details in our laboratory without your presence. You can pick up your prosthesis in person or we will ship it directly to your home.
The total duration of the process lasts an average of 3 months.
Our partner in Northern Europe: