Les fixations AHP sont légères, n'irritent pas et lorsque cela est possible, sont souples et flexibles pour un maximum de confort. Le système fixé à l'épaule permet de balancer librement sa prothèse en marchant ou de la bloquer. Le poignet peut effectuer une rotation, permettant de s'asseoir d'une façon naturelle pour un repas ou toute autre occasion en ne tournant que la prothèse de main.
Improving manual dexterity with the prosthesis, when possible, is always the objective pursued. Indeed, in the case of partial amputations of the hand, when the thumb or other fingers remain, the latter can oppose the palm of the prosthesis. These two criteria, aesthetic and functional, make this type of prosthesis more difficult to achieve, but more "natural" in its appearance.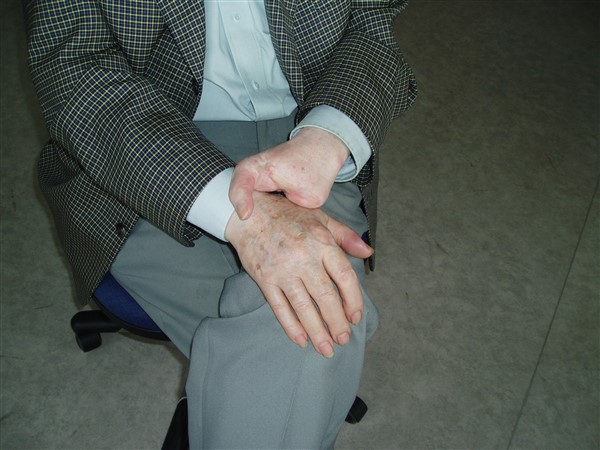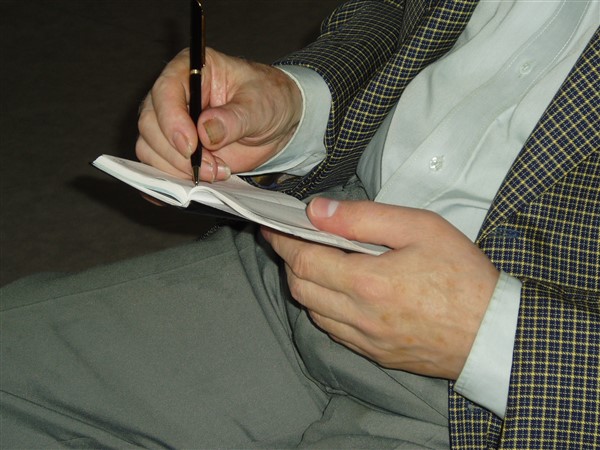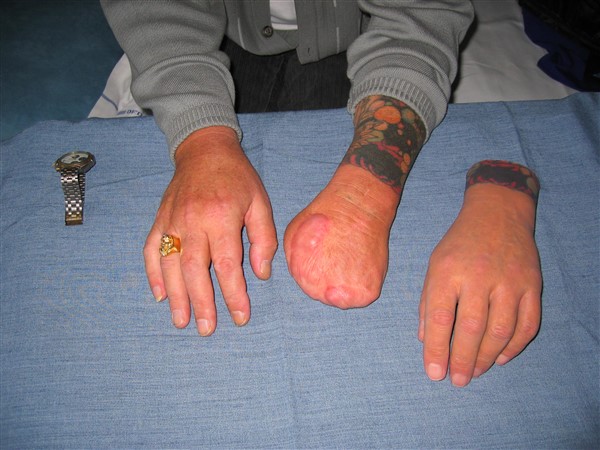 When the amputation is at the wrist, a simple hand prosthesis can be made. The flexibility of silicone allows light objects to be gripped. In addition, the member regains a "normal" appearance, which facilitates socio-professional relations.
The digital prostheses adhere perfectly to the stump. Their natural anatomical position allows pressure to be exerted for the use of a keyboard. The color adapts perfectly to the color of the skin and the wearing of a ring, to hide the line of demarcation between prosthesis and skin, is not always necessary.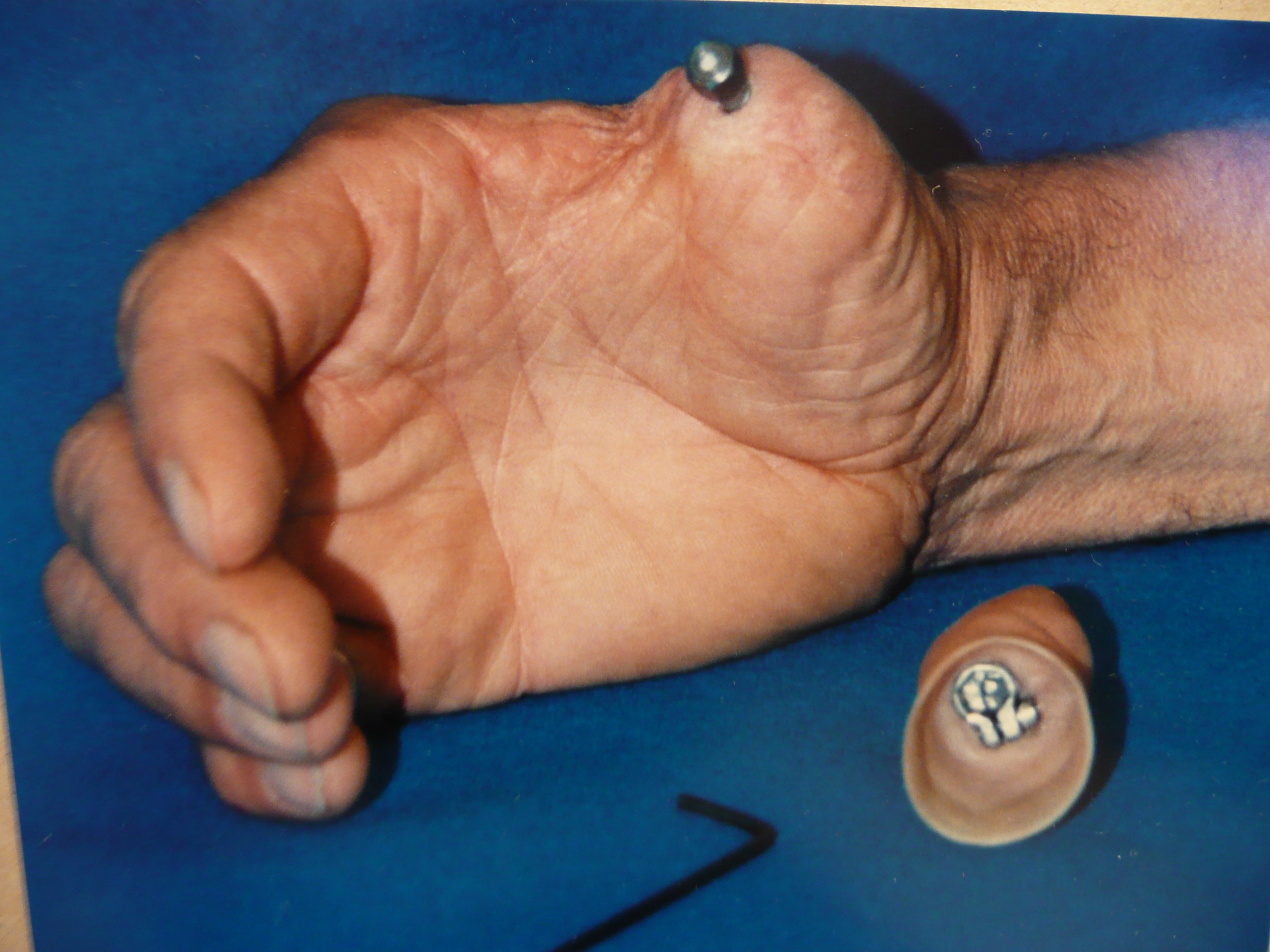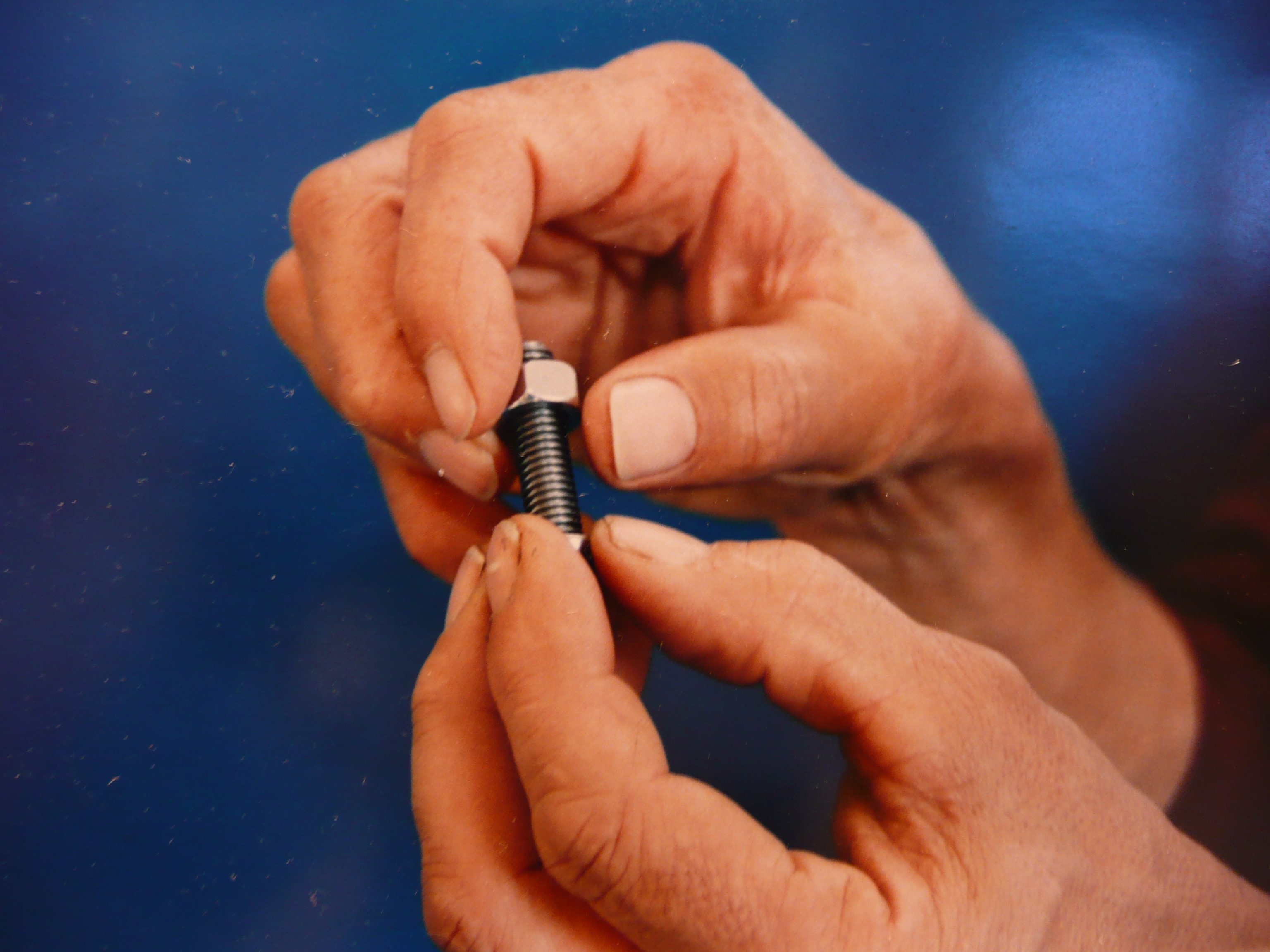 For long stumps, it is possible to make small prostheses that leave the second joint free for movement.