LES DIFFERENTES SOLUTIONS DE PROTHESE DE MAIN :
Améliorer la dextérité manuelle avec votre appareillage, lorsque c'est possible, est toujours l'objectif poursuivi. En effet, dans le cas d'amputations partielles de la main, lorsqu'il reste le pouce ou d'autres doigts, ces derniers peuvent s'opposer à la paume du dispositif afin de permettre la prise et ainsi de tenir des objets. Ces deux critères, esthétique et fonctionnel, rendent ce type de prothèse plus difficile à réaliser, mais plus « naturelle » dans son apparence.
Lorsque l'amputation est au niveau du poignet, une simple prothèse esthéthique peut être réalisée. La flexibilité du silicone permet une prise d'objets légers. De plus le membre retrouve une apparence « normale », ce qui facilite les relations socioprofessionnelles.
Les prothèses du membre supérieur AHP sont légères et fabriquées à partir d'un silicone médicale. Elles sont souples et flexibles pour un maximum de confort.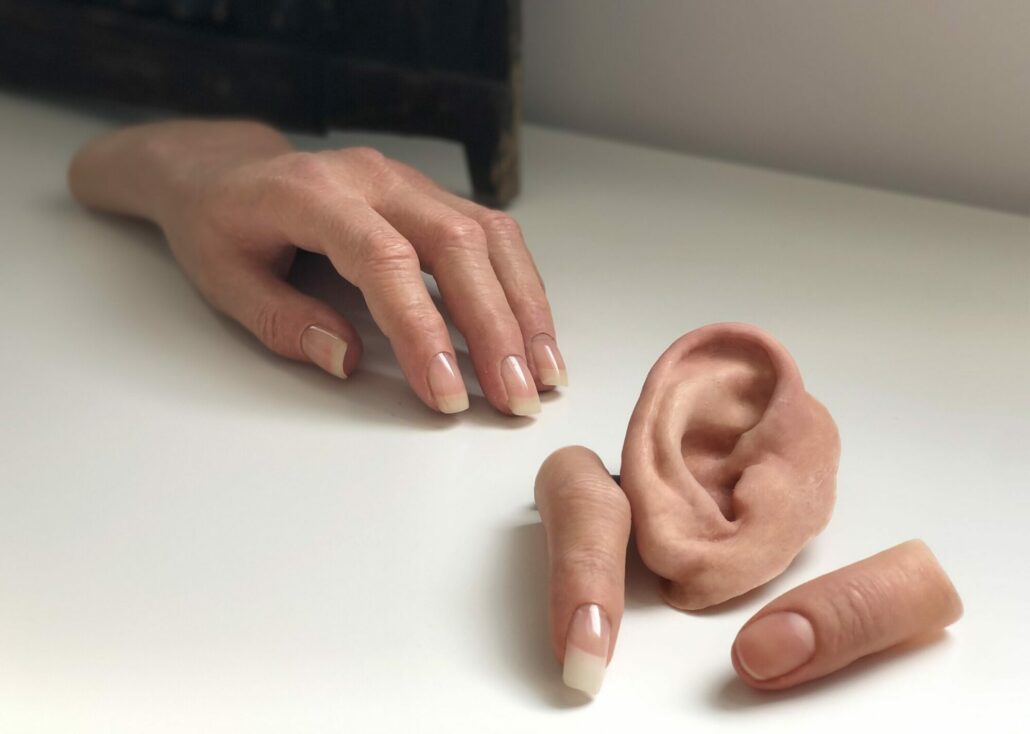 Les étapes de conception d'une prothèse
 Optional, free, it allows you to get answers to your questions as well as learn about your custom-made device. It is not subject to any future commitment.
La première consultation permet de lancer le processus de la conception de l'appareillage. La prise d'empreinte et la prise de mesure seront effectuées. Cette étape dure en moyenne une demi-journée.
Accompanied by one of our colorist experts, the coloring and fitting of your prosthesis will be made with you and is made to measure. This stage last on average 1/2 day.
Our experts are fine-tuning the last details in our laboratory without your presence. You can pick up your prosthesis in person or we will ship it directly to your home.
The total duration of the process lasts an average of 2-3 months.
Notre partenaire en Europe du Nord :